Confucius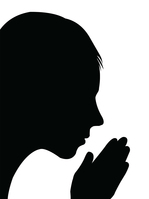 The Chinese philosopher,who lived

551 BC – 479BC,

his

writings and editing

o

f

the

Chinese classic texts

which i

nclude the

Five Classics

and

Analects. These and his teachings became the foundation of Chinese society.
Little Known Facts:
1.

"

His name is a Latinized version of his Chinese honorific Kong Fuzi, literally meaning Master Kong.... his family and personal name together was Kong Qiu.
"
Read more at
Quora
2. " He believed that a leader needed to exercise self-discipline in order to remain humble and treat his followers with compassion" Read and hear more at
Biography.com
3.

"Not strictly religious, the teachings of Confucius were a utilitarian approach to social harmony and defined moral obligations between individuals and social systems."Read more at
Fact Monster
Online Resources

All About Philosophy
Teachings

Teachings of Confucius
and
Topics