Site search
Web search


M
uhammad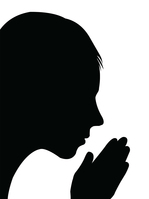 Mohammad: the founder of Islam. He was born in about 570 CE (Year of the Elephant in the city of Mecca. Islamic doctrine holds that he was the final prophet and came to verify the teachings of Abraham, Moses, Adam, Jesus and other prophets. He unified Arabia and introduced the Koran as the primary holy book.
Little known facts:
1. "Muhammad"-Whose name means "highly praised"-was born in Mecca in 570AD. Read more are Religion Facts
2.
Khadija, his first wife was 15 years older than him. Read more at
Encyclopedia.com
3. "Hid truthfulness became so proverbial that "the truthful" (al_Amin) became his name"
Read more at
Quora
4. "Although he claimed to be a prophet, he never claimed to be devine".
Read more at
Buzzle
Online Resources
Teachings/Quotes